ECIC and ICSTI 2022 for Exhibitors and Sponsors
In conjunction with the 8th European Coke and lronmaking Congress and the 9th International Conference on Science and technology, the Steel Institute VDEh would like to invite you to actively participate in two events.
We estimate that about 700 experts in the cokemaking and in the ironmaking industry as well as in research and development will participate in the events. Your contribution and participation will help us make the event a success.
All plant manufacturer and supplier companies should not miss this unique opportunity to promote new products, outline services and highlight key achievements to delegates. The exhibition area will be located directly to the conference rooms. Coffee and refreshments will be served during breaks in the exhibition hall to maximise delegate visits to stands.
Sponsor Packages
Attractive sponsorship packages will be also available to attract interest in your company, products and services.
Gold Sponsors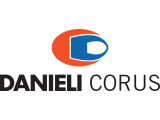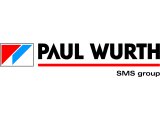 PAUL WURTH S.A.
http://www.paulwurth.com
PAUL WURTH - 150 Years of Excellence
Paul Wurth is a world-leading iron and steel engineering and technology provider with over 150 years of experience in the sector. Now a part of SMS group, Paul Wurth is still based in Luxembourg, the country in which it was founded.
Thanks to this extensive experience and its capacity to continuously innovate, Paul Wurth has grown into the leading partner for the design and construction of complete blast furnace and coke oven plants. Direct reduction plants, environmental protection technologies for the iron and steel industry as well as waste treatment and recycling facilities complete Paul Wurth's product portfolio. The company is now focused on developing innovative solutions to lead the decarbonization of the metals and other hard-to-abate industries.
In addition to its core competence in development and execution of new construction projects and modernisations, Paul Wurth also offers a full range of products and services in engineering, project management, site supervision, commissioning assistance, operator consulting and after-sales, with a special focus on digital solutions.
As a part of SMS group, Paul Wurth has expanded in its reach. With more than 1,500 employees and entities in around 20 countries, we are firmly at the centre of the global iron and steel industry.
Silver Sponsor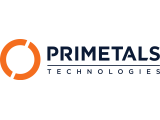 Primetals Technologies
https://www.primetals.com/
Primetals Technologies is a worldwide leading engineering, plant-building, and lifecycle services partner for the metals industry. The company provides metals producers with cutting-edge, custom-tailored plant equipment and services.
Our latest focus areas include solutions for carbon-reduced and decarbonized iron- and steel production, the digitalization of all production-related processes, advanced automation as summed up by the term "Industry 4.0", future-oriented designs for linked casting and rolling, as well as advanced process analysis and optimization.
This portfolio covers every step of the iron and steel production chain, extending from the raw materials to the finished product – in addition to the latest rolling solutions for the nonferrous metals sector.
Primetals Technologies, Limited, headquartered in London, United Kingdom, is a pioneer in the metals industry. The company is a joint venture of Mitsubishi Heavy Industries and partners, with around 7,000 employees worldwide.
To learn more about Primetals Technologies, visit the company website